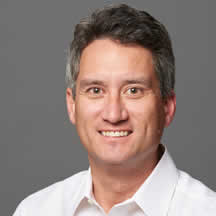 Kristofer Chun

Broker/Owner, Kristofer Chun Real Estate
Kris's family has been in real estate for more than 70 years. As investors, developers, property managers, and as commercial and residential Realtors, we have seen it all. In addition to the involvement with the family corporation's business activities and holdings, Kris formed Kristofer Chun Real Estate to best serve his diverse group of clients.
Prior to joining the "family business," he worked in marketing and advertising. Over 17 years, he was responsible for spending over $2,000,000,000 in media. With such high levels of spending came significant accountability. To maintain the integrity of the work, he has refined his skills in process management and negotiations.
By maintaining focus and strategy in chaotic environments, Kris solves problems and provides outstanding service to his clients.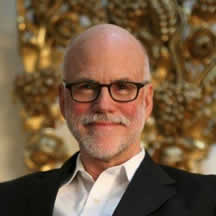 Roger Asleson

Roger Asleson Family Winery Consulting
Roger Asleson had the great fortune to be in the right place at the right time—twice. He worked for Robert Mondavi for fourteen years and then for eighteen more at Opus One, Mr. Mondavi's celebrated joint venture with Baron Philippe de Rothschild.
While at the Robert Mondavi Winery, Roger oversaw direct-to-consumer functions, managing wine education inside and outside the U.S.. Acting as a French-speaking interpreter for Chateau Mouton Rothschild's vineyard manager, Roger helped lay out one of California's first high-density vineyards for the future Opus One.
As a vice president at Opus One, Roger directed Opus One's digital and direct marketing efforts and did early reconnaissance abroad, helping to open fine wine markets in which California-produced wines were a novelty.
Roger has served on several committees for the Oakville Winegrowers and for the Napa Valley Vintners, most recently as chair of the NVV's Strategic Partnership Committee.
As a consultant, he now specializes in vineyard and winery acquisition, winery due diligence and valuation, management recruitment, brand name creation, operations set up, and price/value analysis of brands.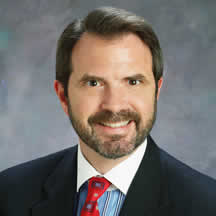 Mark Richmond

LPL Financial
Mark is a thirty-three-year veteran financial advisor and CERTIFIED FINANCIAL PLANNER™ serving the Napa Valley since 1986. A Past president of the Napa Valley Economic Development Corporation (NVEDC), and member of the Napa Chamber of Commerce and the Kiwanis Club, Mark is the Founding Treasurer of the Napa Valley Vine Trail Coalition.
With years of winery client experience, Mark knows there are many direct and indirect financial considerations in the purchase or sale of a winery. He has the tools to help you consider, plan and implement best-practice strategies and tax planning to enhance your winery purchase or potentially minimize the taxation of your sale.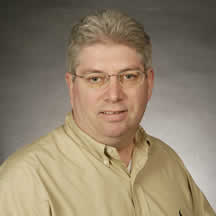 At G&J Seiberlich, Dell views his work as Accounting for Life.
Living a rewarding life is what we all desire. Life has many stages and the money we earn, spend and save along the way plays a pivotal role in the flow of life. Dell focuses on helping his clients manage their income, businesses and financial assets to meet their lifetime goals.
Specializing in winery and vineyard accounting and taxation for over 30 years, Dell can meet the accounting and tax needs of farming and vineyard operations, wineries and wine industry support companies. In addition to wine, Dell is experienced in the accounting and tax needs of ranching, livestock, equine and specialty crop operations.
Accounting system set up
Forecasting and budgeting
Business succession planning
Bank loan negotiations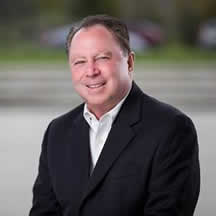 Bruce Myers

Myers and Associates
Bruce has over 30 years of experience as a business, real estate, and tax attorney in the Napa Valley. Bruce is a former shareholder of the law firm Gaw, Van Male in Napa, and formed Myers & Associates in 2012.
Bruce received his undergraduate degree in business and accounting from UC Berkeley. After graduation, he spent a year teaching accounting at CSU, Chico. While there he obtained an MBA and studied for the CPA exam, passing all parts at his initial sitting. He then took a position with a regional CPA firm in Sacramento and later with the then "Big 8" accounting firm of Touche Ross & Co., in their tax and business consulting department. He practiced accounting in Sacramento for five years. While in Sacramento he obtained his JD from UOP McGeorge and later a graduate law degree (LL.M.) in Taxation. After a stint as an associate with a firm specializing in tax law in Oakland, he returned to his hometown of Napa.
Education
J.D., University of the Pacific, McGeorge School of Law
LL.M in Taxation, University of the Pacific McGeorge School of Law
MBA, California State University, Chico
B.S. in business, University of California, Berkeley
CPA (inactive)